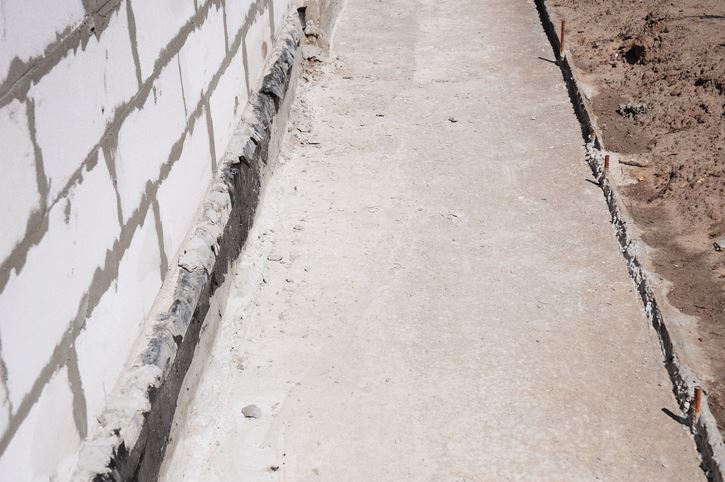 If there is one issue homeowners need to be on the look for, it's a slab leak. These types of leaks are silent agents, wreaking havoc by contributing to mold and foundation destruction. Slab leaks are preventable.
You just have to pay attention to the signs and symptoms and call a qualified plumber as soon as you come across any issues.
How Do Slab Leaks Occur?
Shifts in your foundation and the weakening of pipes over time are the main causes of slab leaks. Older homes are more likely to be prone to slab leaks because these homes often have copper pipes running through their foundation. Copper pipes tend to wear out if not replaced after about 50 years, resulting in leaks in the sewer and main lines.
Once a pipe weakens and starts to leak, the water can seep into the foundation of your home, causing structural damage, property damage, and mold growth. As your foundation weakens, it can easily begin to buckle. Slab leaks need to be addressed swiftly by a team of professionals in order to preserve as much as the foundation as possible.
How Do You Detect A Slab Leak?
Catching a leak early on is crucial no matter the location or type of leak. To prepare for a situation such as a slab leak, you need to know what to look for. The following are the most common signs of a slab leak:
Mold or mildew development: If you have a slab leak, often you'll either smell or see mold around your home's foundation.
Pools of water around your foundation: Whether you're inside or outside, there shouldn't be random puddles of water anywhere. If you can't tell where the water is coming from, it might be time to call in Blue Star for professional slab leak detection services.
Unusual spike in your water bill: It is always a good idea to keep an eye on your water bill in case you do come across a leak. One of the easiest ways to find a hidden leak is by looking for an unusually high water bill. This tells you water is being wasted somewhere around your home, but our team can make quick work of it once we find the source of the leak.
Cracks in your foundation: The ground shifts naturally from weather, but if you notice the cracks in your foundation are getting bigger, then there might be interference from something else. Moisture is the main reason for foundation cracks. Too little moisture causes the ground and soil around your foundation to shrink, which allows the foundation to shift more easily. Too much moisture pushes against the foundation as soil expands.
Unusually warm carpet or flooring: When a slab leak occurs in the foundation under the home, you can sometimes feel the heat from the hot water line in the flooring nearby.
Slab leaks can occur in hot or cold water lines, which means they can happen any time of the year. To determine whether or not you have a slab leak, the Blue Star team will inspect your plumbing system using non-invasive, advanced plumbing equipment. Whatever the cause of your plumbing issues, you can trust our team to be efficient and reliable.